Soccer is a game made with several different things and details that may impact the pitch's various performances.
There are fundamental skills you have to improve with many complex pieces of training. Then there is a lot of importance to your mental power, so you stay focused, and you know you can do it the way you want.
Of course, there is also a lot of necessary equipment, especially soccer cleats, which are the main things you must have.
Because of that, I want to talk today about what cleats every player should have.
The Ultimate Guide to Buying Soccer Cleats
Are you a professional player, a semiprofessional, or an amateur? If you are one of those players, you should have at least two different kinds of cleats.
You can play soccer on different grounds. Most of the clubs have artificial grass or natural grass. Because of that, you should have at least two different cleats. One for artificial grass and the others for natural grass.
Read Next – Brava Uproar Soccer Cleats Review
At Least 2 of Them!
Playing on different grounds has to affect your style of play for sure. You can play on artificial grass only with cleats with plastic wedges, but you cannot always play with them in the natural environment.
If there is raining or was raining, there are different conditions for playing. In that case, the best cleats would be with iron studs so that you would play usually, and you would not be slipping so much.
I have to say that this is now my number 1 thing, to have cleats with iron wedges because I had an awful experience with plastic wedges, and I was playing with them on wet natural grass, but I was slipping as I was on the ice.
After a few times in conditions like that, I decided to have cleats with iron studs, so I recommend at least these two kinds of cleats.
To be valid, I more think this is a must!
Read Next – Best Laceless Soccer Cleats
100% Armed!
Want to be more professional and have more money available to spend? Then you should get yourself all four different kinds of cleats.
There are cleats for soft ground, hard floor, mixed cleats(combined with plastic and iron studs), and cleats for artificial grass that we talked about before.
If you have all of them, you are 100% armed for all matches and training you will have.
Read Next – Nike T90 Laser IV Review
Fewer injuries? Yes!
Another thing here is that having the proper footwear on the specific ground may also help prevent injuries.
There happen fewer unusual movements that can cause different injuries. These may be complex injuries with a long-time recovery or short-time injuries.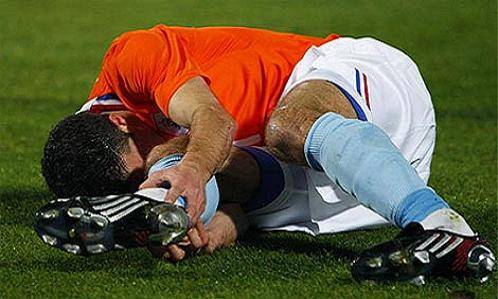 Read Next – Best Soccer Cleats for Goalkeepers – Check Why!
What Now?
Now have you decided which type of cleats you should have? Have you changed your mind and need to buy an extra pair of cleats?
I hope those who have just one pair of cleats change their minds and purchase at least two kinds of cleats that I mentioned above. I guarantee this will help you if you haven't tried it yet.
I have written this article to help you, so I hope it was helpful or informative and you found something new there.
You can also check for leather soccer cleats, which are comfortable and excellent for people with comprehensive feet problems. If you liked it, please share it on social profiles.
Read Next – Best Soccer Cleats for Midfielders – Which are these?
TOP 5 BEST PERFORMING FOOTBALL BOOTS OF 2022
Last updated on September 4, 2022 10:10 am