In soccer, we have different positions, which are essential.
We need all 11 players who have to show and do their best to win to play a match. Some people may say that some positions are more critical than others, but that is not true.
The goalkeeper is as famous as the striker. One thing is sure. All players should have quality equipment so that they can play regularly. Here we cannot forget about soccer cleats.
Today I will talk about goalkeepers' soccer cleats. To be more specific, I will tell you which are the best soccer cleats for goalkeepers.
You will also find why a goalkeeper is vital as others and some valuable tips on choosing soccer cleats.
Best soccer cleats for goalkeepers right here
Here I have listed the best soccer cleats by goalkeepers. I have chosen them based on my and other people's reviews and comments.
I also looked at soccer forums and found some valuable tips, which I used for this post and this list.
Why is the goalkeeper such an important part?
One more time, I have to say that the goalkeeper is an essential part of the team, and I'm afraid I have to disagree with people who say it isn't.
A goalkeeper is the last man in the defense, and he has to take care and try to save all the shots in the goal so the net remains clear.
If the defense falls asleep, the goalkeeper can still save us from receiving a goal.
A goalkeeper is not just the man who saves goals; he has also to lead his team to stay tactically advantageous and ensure that players are in the correct positions.
In the past, maybe goalkeepers didn't play and pass a lot of the ball, but nowadays, they have to give a lot with the defensive line and help players move forward, so the team can easily score the goal.
I have given quite a few reasons and shown you why a goalkeeper is essential, so there is no question why we need to find the best soccer cleats for goalkeepers!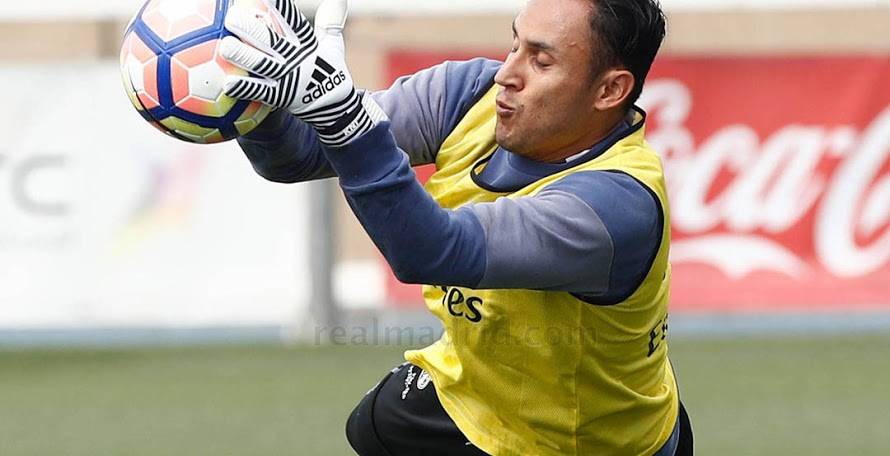 Here are a few tips for choosing cleats!
Choosing soccer cleats is not easy, but it is much easier to select the best pairs if you use some tips. What is the best thing to do?
The best thing to do is collect as much information from customers who already own cleats as we like. It is hard to ask everyone, but thankfully, we can look at reviews and ratings on different stores and soccer forums, which can help us make the right decision.
There are tons more information on different cleats models in those reviews than in the product description, and it is much more likely that we will find the best soccer cleats for goalkeepers or any other position.
Furthermore, these reviews are honest and are not there to make people order more stuff.
If you have a wide foot, I recommend you look at the post about wide soccer cleats or kangaroo leather soccer cleats, which are great for people with problems with their wide feet.
If you are looking for youth cleats, I recommend checking the best youth soccer cleats.
Read Next – Jordan Men's Baseball Cleat Air Retro
What now?
I hope you have found enough information, and it will be easier to find the best soccer cleats for goalkeepers.
If you like my list of best soccer cleats for goalkeepers below (some of the best-rated cleats), then it is time to take action and order a pair or two.
However, if you have a problem choosing cleats, I recommend reading a more in-depth post about the best soccer cleats.
Read Next – Best soccer cleats under 50$
Best Soccer Cleats for Goalkeepers
The goalkeepers may not have to run through the entire soccer field, but their role is vital to winning the game against your rival. They create an obstacle on the way to the goalpost, and they need the best soccer shoes for goalkeepers to continue to serve the team.
The goalkeeper needs traction to move in front of the goalpost with spread comfort. As he remains standing the whole time in the game and has to cover less ground, the cleats need to provide a relaxed and soft feel on his feet.
Read Next – Puma Future 5.1 – Best Soccer Cleats for Winger
Best Soccer Cleats for Goalkeepers reviews 2023
Puma Future 18.1 
For many reasons, the Puma Future 18.1 soccer cleat is a remarkable pair of soccer cleats for goalkeepers. One of these reasons is how perfectly it fits with its Netft technology.
This permits for a snug fit so that when a goalie has to replace direction or spring into saving, the boots fit snugly on the feet of the goalkeeper with no dead area inside.
The range of conical and blade studs permits a goalkeeper to have an excellent grip on the playing surface, mainly when there is a need to replace direction quickly. These studs work well on both firm ground surfaces and fake glass.
Another best spec of this boot is its lightweight. This is forever great for goalkeepers because it permits them to move freely about the eighteen-yard box.
PUMA Mens Future 18.1 Netfit Fg/Ag Shoes, Size: 7 D(M) US, Color Fizzy Yellow/Red Black
out of stock
as of December 8, 2023 9:12 am
Adidas Men's Ace 17.3 Primemesh Soccer Cleats
When your defender moves the ball back to you, it must be a firm pass so that, for the most part, the goalkeeper can either redirect his kick back up the field or control it for himself, replace body position, then perhaps pass it to another defense.
In these instances, the goalkeeper must be capable of managing these return passes coming back to him at top speed, and he needs to go with his instinct so that the next move can be taken fast.
The Adidas Ace Primesh soccer shoes genuinely help with this. The Primesh upper gives a sock-like fit that permits the goalkeeper to control balls at top speed while remaining extremely relaxed. The stud alignment on these soccer cleats is also designed to help with this high-speed stability – significantly much required as a goalkeeper.
Read Next – Best Turf Soccer Shoes Buying Guide
Adidas Predator Freak
This cleat is engineered to dominate on firm ground for durability and long-lasting wear. The Predator Freak.1 Firm Ground is the best option for players on all surfaces. These soccer cleats give you the power to rule the game with their high standard and lightweight design, increasing your explosiveness.
With extended coverage for superior control and increased ball swerve, these football boots will take your game to the next level. The design of these cleats is just as insane as their performance, and you will be capable of owning them soon enough. They are best for both professionals and amateur goalkeepers.
With a two-piece collar for simple entry and an outsole designed to excel on firm ground, it provides remarkable speed and agility and is a must-have for goalkeepers and defenders who need to make the most of every touch.
PUMA Men's One 5.1
The PUMA One 5.1 specs a sleek overlay to raise lockdown and decrease weight while delivering an improved touch and feel on the ball. With a sock-like fit, engineered laces, and perforated tongue for breathability, this cleat is ready to tackle the next generation of football players. It is the ultimate for a controlled touch on the ball and remarkable stability.
The Puma 5.1 is the cleat of choice for players who want to rule on the soccer pitch, with a unique design and the best technologies to keep you relaxed and in control of every condition on the field. It is not just about speed. It is about the feeling of confidence and controls that the Puma One 5.1 cleat provides you in the area.
This Puma soccer cleat is produced with elite soccer players in mind. It also specs PUMA lightweight speed frame construction to support and stabilize fast movements. The leather upper is supper and has a remarkable touch, with a bit of cushioning under the hood.
Buying Guide
This buying guide is all about goalkeeper's cleats, but if you want to know about the purchasing manual for defenders' soccer cleats, you can read below:
Pitch surface
There are essentially two types of surfaces used for soccer games. The first is the natural grass surface, and the next is the artificial turf surface. Almost all soccer shoes provide sufficient traction on natural surfaces. But it is necessary to ensure enough traction from the cleats even when playing on fake surfaces.
Material
The upper, the inside, and the outer materials are the three things you need to consider when thinking about the stuff. The outsoles should be produced of synthetic stuff for extended traction.
The best pair of soccer cleats should have EVA mesh midsoles. In the case of upper panels, there is no substitute for using synthetic materials. Additionally, the comfort for the user depends mainly on the midsole construction.
Price
The price should not be a worry when you buy a standard pair of soccer cleats and want the perfect performance from them. The price ranges from $30 to $40, and some top-end cleats might go up to $60.
Durability
The durability is directly matched to the materials used to construct the soccer cleats. When the producer uses synthetic leather on the upper panels and artificial stuff, the durability of the cleats is ensured.
It means the user can enjoy the game without any issues in the middle of the game and have a continuing service.
End words
You can now know why goalkeepers on the soccer field need the right feet to support, don't you?
It would be best to look at the list again to choose and plan the best for you. You can ask me about this topic in the comment section below.
Best Boots For Goalkeepers? Top Gloves & Cleats For Keepers
Read Next – New Balance Men's L4040 Metal Baseball Shoe