When a soccer player buys a new pair of cleats, it's an exciting time. New cleats can improve performance, provide better comfort, and enhance the overall playing experience. However, it's essential to take specific steps after purchasing new cleats to ensure optimal performance and longevity.
One of the first things a player should do after buying new cleats is to choose the right pair for their playing style and foot shape. Understanding the materials used in the cleats and how they affect performance is also crucial. Once the right pair of cleats has been selected, it's essential to prepare them before wearing them on the field.
Proper care and maintenance of new cleats can also help extend their lifespan and improve performance. Additionally, practicing with new cleats and adapting to different playing surfaces can help players get the most out of their new gear. By taking these steps, players can ensure that their new cleats provide maximum comfort and performance on the field.
Key Takeaways
Hey, today I want to talk about things you should do when you buy new cleats.
I have worn many different soccer cleats. In the beginning, it was tough for me because they didn't fit me right, they were tight, and sometimes I did even have blisters.
Oh god, how I hated this. Because of all this that I mentioned above, I want to share some tips you should do when you have bought a new pair of cleats.
If you have problems choosing cleats, check the best soccer cleats.
Put in a crumpled newspaper!
When you get yourself a new pair of cleats, I recommend you put them right after you get them crumpled newspaper in it.
You are probably asking why that is good. This is good because when you put the crumpled newspaper in, the cleats will expand, and you will wear them in the future.
They won't be so tight.
Wear them before playing
Yes, I recommend wearing your cleats at home before you go for the first time on the pitch.
You can wear them if you browse on a computer or watch TV or by doing any other thing. This is good because slowly, your cleats will get used and slowly adjusted to your foot.
Pour them with water.
There is another good thing you can do, and this is pouring them with water. After doing this, try to put them on.
By doing this, your cleats will be softer and will slowly get adjusted to your foot. I think this is an upgrade to just wearing them.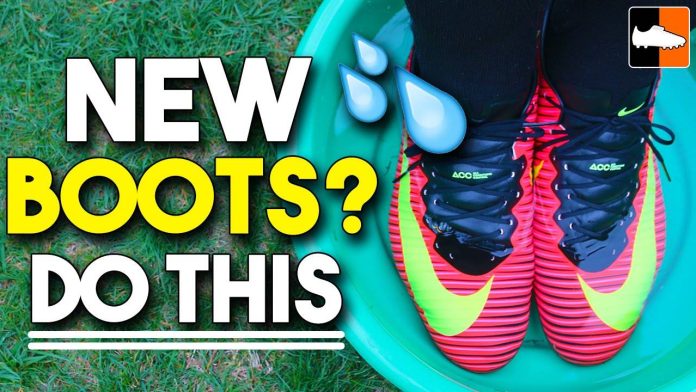 Read Next – Best Soccer Cleats Under 50$
Why is all this good?
By doing all these things, you may prevent getting blisters, and your foot won't hurt you after training.
As I mentioned above, I got many blisters during my career, and I really hate them because then you cannot play.
They were the main reason I asked people around me what to do when buying new soccer cleats. I got all this information that helped me, so I am sharing it now with you.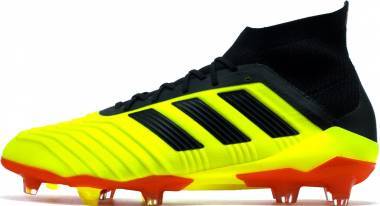 Read Next – Best Soccer Cleats for Strikers to Score More Goals
Let's repeat once again!
Put in crumpled newspaper
Wear them before playing (at home)
Pour them with water
Now that you know how to handle your new cleats, you should also check at best soccer cleats, cleats under 100$, cleats under 50$, cool cleats, cleats for wide feet, or at Kangaroo leather cleats, and maybe you find your favorite pair.
You may be looking for cleats for kids, cleats for girls, or cleats for boys. I hope you like the article and that you will share it on social profiles to help others.
Read Next – Find Good Size 15 Soccer Cleats!