Every soccer player wants to have the best cleats for their position, and because of that, I today decided to write and choose the best soccer cleats for strikers.
Strikers are players who have one main thing to do: score goals. Are you a striker, and you want to score more goals?
Best Soccer Cleats for Strikers to Score more goals
Do you want to dribble better and go past more opponent players? Be faster and make more precise passes to your teammates.
Did you answer yes to any questions? Well, you should look at the best soccer cleats for strikers mentioned below!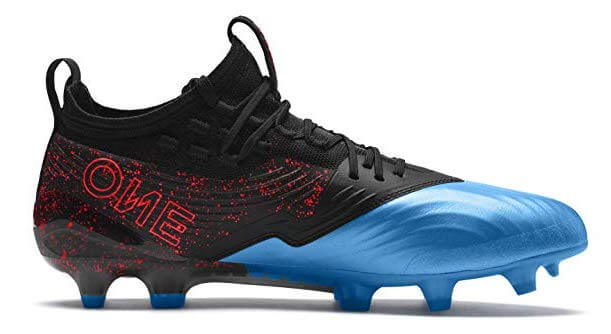 How I picked them and my story
Picking the best soccer cleats for strikers or any other role isn't easy because you are never 100% if you choose the best ones.
The most important thing about choosing the best soccer cleats for strikers was my experience. During my different positions, but most t during my career as a striker or right-wing.
I don't want to praise, but I also scored some goals, and after time, I realized that some of the cleats are more likely than others. I like ones with a better grip and that are not heavy.
In the beginning, I bought and tried different brands and models of cleats, including Umbro, Diadora, Nike, Adidas, and others. Still, after I played for some seasons, I bought only Adidas cleats, and here are my best soccer cleats for strikers.
I prefer Adidas Predator soccer cleats because I have wide feet.
Good cleats for wide feet are cleats made from kangaroo leather.
They helped me to score more goals; I'm sure of that. Another important thing is the recommendation.
If somebody that already had them recommends them, they are very likely good.
I discovered that by searching online and asking some of my friends that play soccer in a forward position.
Let's take a look t which are the best soccer cleats for strikers, in my opinion.
Read Next – Best Yak Tracks Running Available in 2023
Three essential things for strikers
Here I want to mention three great tips that will work great with the best soccer cleats for strikers.
The first thing is that you have to be focused and ready.
The second thing is that you go on every ball; the third is don't worry and forget about the shots you miss. Others will come!
Besides this, you have to practice a lot to imply your skills.
Read Next – Kids soccer cleats and tips on how to pick them!
Yes, no, maybe?
How was this article about the best soccer cleats for strikers? I hope you have given the best soccer cleats for strikers to help you score more.
You can also check for cheap soccer cleats if you don't have much money to spend.
If you don't know which cleats exactly to have, I recommend looking at how to choose the best soccer cleats page.
You may also be interested in cleats for kids, boys, or cleats at cool soccer cleats. If you play indoor soccer, then look at indoor cleats.
Read Next – What cleats should every player have?
HOW TO ALWAYS SCORE GOALS | Improve your football skills as a striker
Read Next – Vizari Striker FG Soccer Shoe
Even though midfielders and defenders are very important to the game, everybody knows it is impossible to win a soccer game unless you score more goals than your component team.
And then the forward players, also acknowledged as strikers, take the responsibility on their shoulders to make it possible.
Strikers in the soccer game are the players who stay near the opposition's goalpost throughout the play. That means strikers are the players who are mainly accountable for scoring goals in the game.
This forward position in soccer brings limited defensive tasks, but strikers still need speed and intelligence to perform their role well and take the match in the way of its victory.
With all these pressures to win on strikers' shoulders, they should get enough support and control of their feet. Read this article to find out what makes the best soccer cleats for strikers and reviews of the best soccer cleats.
Take a glimpse at these top 3 picks in-depth to decide which soccer cleat is the best for strikers and which one you should get.
Top 5 Best Soccer Cleats For Strikers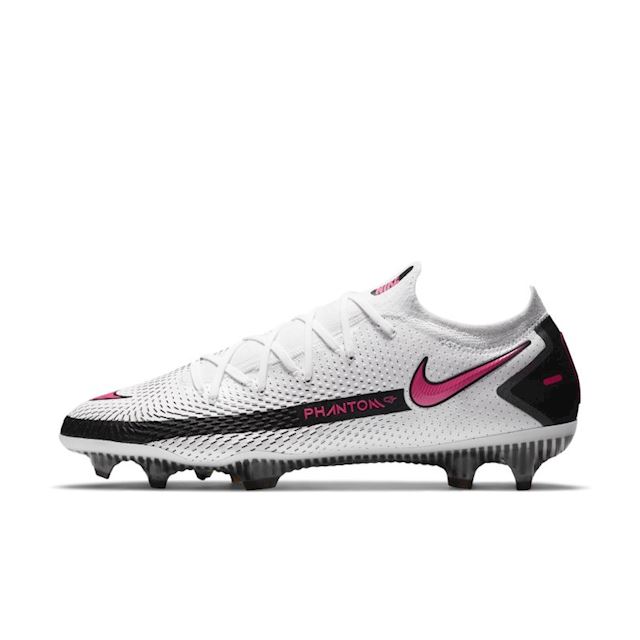 Choosing the best soccer cleat is challenging, particularly for beginner soccer strikers. However, do not worry at all!
We have researched a lot of soccer cleats to pick our list of top cleats that provide the best performances ever. Whether you're playing on a firm ground (FG), indoor soccer, or artificial turf, we have options for every surface possible.
First, let's know the best soccer cleats for strikers to help you score more. And then, scroll down to the tips below to learn which cleat will be right for you as per your preference and need. Here you'll also find some expert advice for choosing the right pair of cleats for strikers.
Read Next – Puma Future 5.1 – Best Soccer Cleats for Winger
Adidas Copa Mundial Firm Ground (FG) Soccer Cleats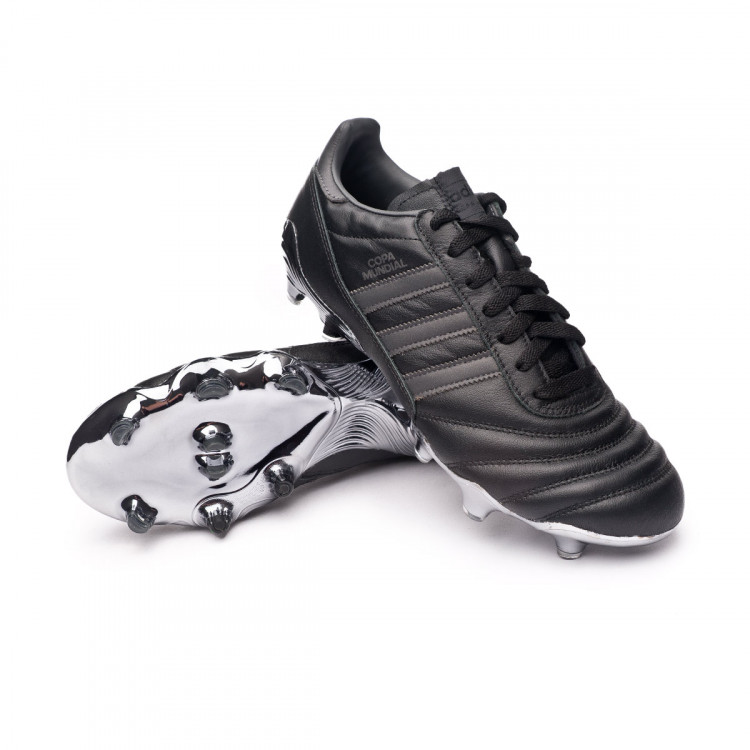 Copa Mundial FG from Adidas is more or less everyone's favorite soccer cleats. It is a standard soccer cleat with a highly flexible, soft, and beneficial K-leather top.
This cleat is perfect for strikers with wide feet. You can go down a full size with Adidas Copa Mundial FG, and they'll still perfectly fit you.
It's elegant, soft, and plushy. Not just this, the Copa Mundial shoe is exactly what you may expect to form a high-quality leather cleat regarding ball control and touch.
The Copa Mundial from Adidas tops our list since the shoe continues to be the top seller even without having flashy colors to offer or features of the latest soccer cleat designs.
They do not have extravagant soleplates. In case there's a downside with these great cleats, it is perhaps that there's a slight lack of steadiness when you are moving sideways.
But overall, this cleat is perfect for strikers as they can't go wrong with these soccer cleats from Adidas.
PROS
Feels natural and comfortable out of the box
Break-in time is short
Netfit lacing Technology lets you enjoy an individual feel and fit
CONS
A little bit of inflexible upper material
Limited spots to thoroughly run the lacing system
Read Next – Best Soccer Cleats for Midfielders
Puma Men Future 18.1 Netfit (FG & AG)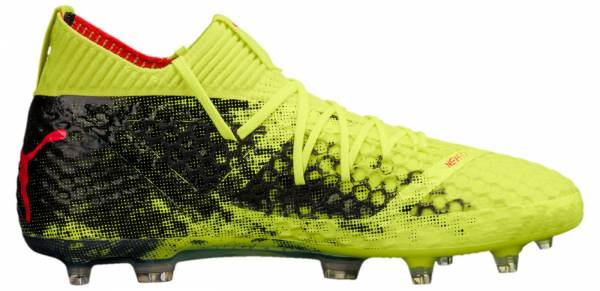 Puma Men Future, 18.1 Netfit FG AG Soccer cleat, is our second cleat for strikers with wide feet. Puma steps the game up with its innovative lacing system to make an individual feel fit for every type of foot. Its Netfit system lets the shoe accommodate narrow and broad feet, create a better lockdown, or increase the striking zone.
The break-in time is short, and these boots are incredibly comfortable to wear. The Strike zone is similarly covered with the Netfit technology, more like Predator soccer cleats that increase surface area and allow ongoing ball strikes. Its Kangaroo leather upper is very comfortable too.
There are two versions of this Future 18.1 cleats – High & Low. You should go for the Low version if you are a striker with wide feet. Because the low performance of this shoe has a detached tongue that lets you completely open up the shoe.
PROS
It fits even the most expansive feet possible
Very helpful K-leather upper
CONS
It does not have any modern features
New Balance Men's 442 Pro FG V1 Soccer Shoe
Last but not least, the New Balance Men's 442 Pro FG V1 Soccer Shoe is another classic shoe that is perfect for strikers.
New Balance is among the few brands that deliver cleats for strikers with wider feet. These leather shoes have a high-quality leather upper for a comfortable fit. New Balance has similarly discovered a formulation where old models meet new models, making a shoe that combines durability with the player touch of a standard shoe.
The 442 Pro-FG V1 soccer cleat is ideal for firm ground (FG) surfaces with an afresh-designed cylindrical spike and rubber sole. Its full-grain leather upper section is perfect for wide feet as it stretches as much as your feet need.
PROS
New Balance manufactures cleats precisely for wider feet
A standard leather upper part with the latest rubber sole
Sturdy construction
CONS
A little bit heavier as compared to other modern cleats
The break-in period is a little long
How to Select Soccer Boot Size Online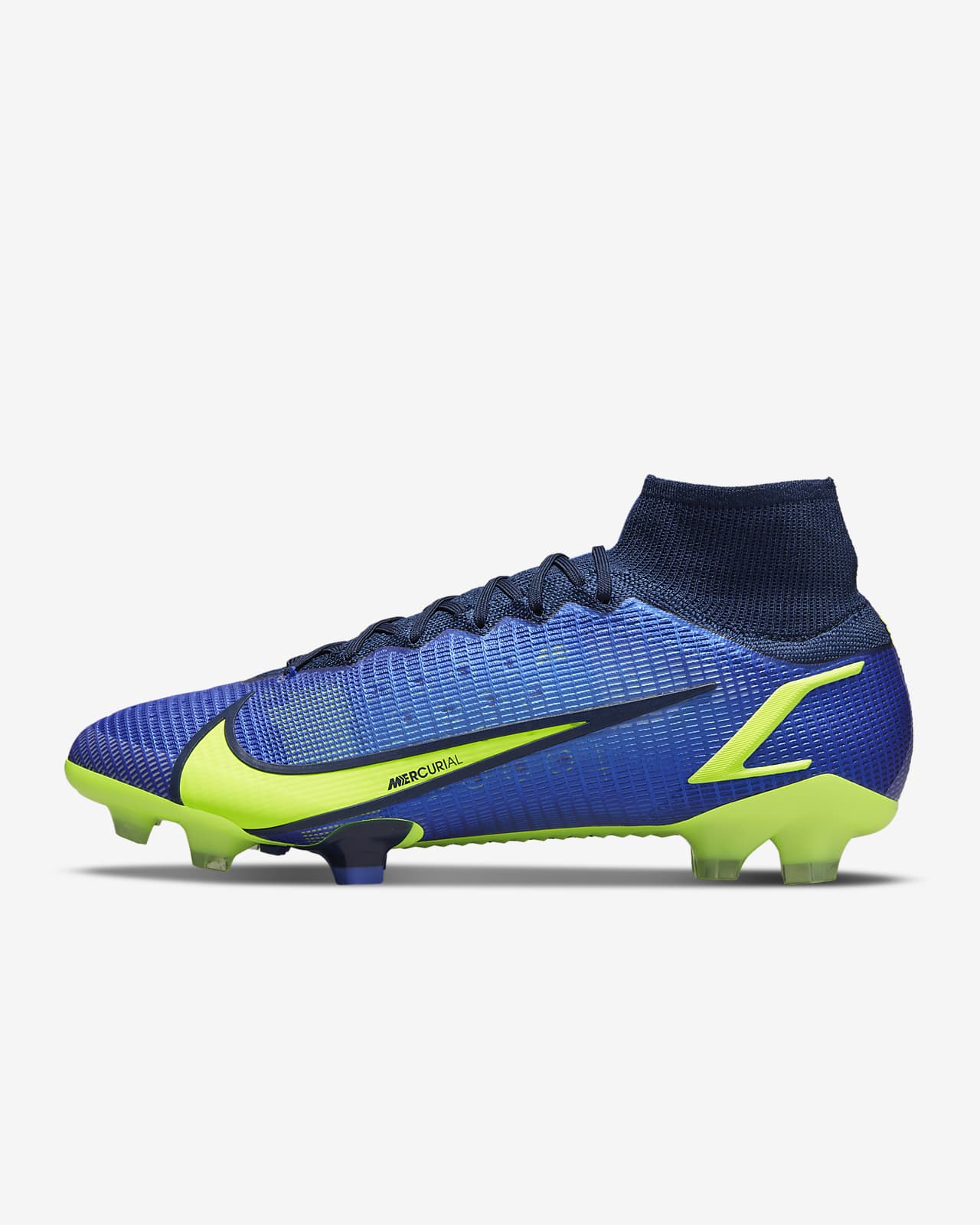 Buying various soccer cleats from many brands may be tricky. Manufacturers and brands have dissimilar models and sizes, which differ from each other.
The wrong size selection will impact your overall performance immensely, which is vital in this game.
Maximum of the best soccer cleats for strikers with wide feet are manufactured with natural leather rather than synthetic material due to their elasticity and the ability to stretch, so these can fit your wide feet perfectly.
So, ensure you get a shoe made with leather, not synthetic.
When buying online, ensure you conduct extensive research since the shoe size can differ from your actual size or what you expected.
Similarly, examine the reviews and the return policy to know what you expect from your buying experience.
BOTTOM LINE
Getting a perfect pair of soccer cleats is a big issue when searching for an upgrade to your on-field ability. But don't worry. With our guide, you will surely get the right soccer cleats.
Please choose from our given list of best picks and get all set to attack the goal and snatch away the victory from your opponent.
Make sure you get the best one as per your preference and needs because your soccer cleats will vastly impact the overall performance of professional soccer players. Thus, you must get only the best for yourself and take good care of them!
Eventually, it is still your ability that will control your progress. However, at least you have got something to help you get forward to the game with the best soccer cleats.
Happy shopping and playing soccer with total concentration on the game only!