Kids are lovely, aren't they?
We want the best, wherever they are, also when they are playing soccer, so I decided to write this article about kids soccer cleats that are the main equipment beside the ball at soccer.
Here I discussed why kids soccer cleats are important, which are good, what we have to look when we are choosing them, which I think are the best and more.
Why are they important about kids cleats?
Cleats, as I mentioned above, are the most important equipment at soccer. Why? The player who has it on this occasion kids have to wear all the time.
They are moving with them and kicking the ball, so they have to be quality and comfortable.
If they are not, kids may get hurt, injured and their cleats may get torn very quickly, so I think it is very important to carefully choose best kids soccer cleats to prevent many negative things.
I think you won't that something happens to your kid for sure.
Which are good?
Choosing top kids soccer cleats is very hard I would say. Why? Most kids cannot give the right comment and review on cleats they have.
They are depending on which is good in colors, their favorite cartoon characters, designs and what other kids their age have and talk about.
You may say now, what about parents?
I think parents are wonderful and can help and talk about approximations and observations about their kid, but I think they cannot 100% know what their child really like and want.
Some of the kids just say yes about some things because their respect and obey their parents, but anyway we should take parent's reviews into account as best approximations.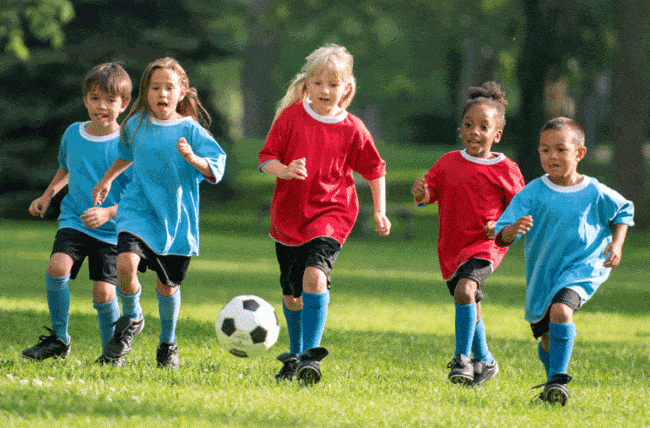 How to choose them?
The best way to choose them is by viewing reviews and comments of parents who have already bought kids soccer cleats and made a review.
When you are choosing a new kid's soccer cleats to be careful that you choose the right size, make sure your child likes the design & colors and buy at a verified store.
Best kids soccer cleats
Here is an interesting thing that I saw and this is the brand.
Usually, there are most popular Adidas, Nike, and Puma brands for soccer cleats, but I discovered that people bought and are buying a lot Vizari kids' soccer cleats and say that these cleats are very good.
You can see that this is real also on Amazon.com.
My best pair
From the list above my best kids, soccer cleats are Vizari Blaze because they have a wonderful rating and reviews.
I think kids are amazing and we should really take care of them and give them the best, so they develop in wonderful persons one day and they definitely deserve the best kid's soccer cleats.
Last updated on April 9, 2021 3:57 am