Nowadays, there are plenty of soccer cleats you can choose from.
In today's World, brands and ads convince us to buy new & upcoming soccer cleats.
In their opinion, old soccer cleats are something that we should throw away and not use anymore. Well, I think differently about old soccer cleats.
Today I want to talk about some good old soccer cleats, why they are good, and what I think about new soccer cleats.
Good old soccer cleats
Here I listed some perfect soccer cleats.
They have been used in the past and will be used in the future.
Old or new, what to choose?
What are better new or old soccer cleats? Well, I think the latest & upcoming soccer cleats have a different design and are made of new materials.
Nowadays, some soccer cleats are designed & named, and made just for individual famous soccer players.
There are players like Messi and Ronaldo. The new cleats are also more costly, so you will have to dig deep into your pocket if you want to get the best new upcoming cleats.
It is different from soccer cleats. I think some soccer cleats may not have the latest design, but they are still great and, most importantly, comfortable and quality.
You can get old soccer cleats for an affordable price.
By getting them, you will have some high-quality cleats which you could use for a longer time.
Are you looking for cheap old soccer cleats? Well, here is another good thing.
I have written before that brands, ads, television, etc., convince as to buy new soccer cleats, and because of that, many times, old soccer cleats are on sale.
That is very good because you can get a top soccer cleat at a low price.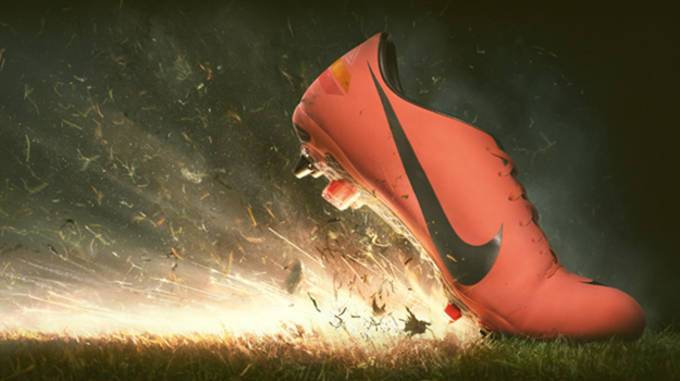 Read Next – Best soccer cleats in the World that won't disappoint you!
What is the top old soccer cleats pair?
One cleat has been sold and reviewed many times, so I must mention this pair of cleats in this article.
Different people have reviewed these soccer cleats many times, and many say they are good.
I also looked on Amazon, the most extensive online store, and I have found an excellent rating, which you can also check below.
Read Next – Adidas Men's Predator 19.3 Turf Soccer cleats.
Old vs. new soccer cleats – The most significant difference?
What is the most significant difference between the soccer cleats and the new ones? Well, the most crucial difference is the materials these cleats make.
Old soccer cleats are mostly made of leather (you can also check for kangaroo leather soccer cleats).
On the other hand, new pairs are made of synthetic rubber, plastic, carbon, and leather.
They are made of leather, so I recommend these cleats to people with wide feet. Leather cleats stretch well, so after time they adjust to your feet.
Another exciting thing I have also discovered about old soccer cleats is that there are quite a few white and black soccer cleats.
That is very interesting, so I wondered why they didn't create other colors of cleats, like yellow cleats, pink cleats, purple cleats, green cleats, etc.
I hope this article was helpful to you and you have found some valuable and exciting things.
If you are thinking of getting your old soccer cleats because they are made of leather, I suggest you take a look at how to care for them.
Read Next – 5 Top and Best Ice Cleats
Why You Need To Keep Your Old Soccer Cleats
It's hard to find new soccer cleats that can live up to the classic styles of years past.
This article will examine some of the best old-school soccer cleats and why they're still awesome today.
Why old soccer cleats are awesome
There are many reasons why old soccer cleats are fantastic. For one, they have a lot of character. They've been through many games and practices and have scars to show.
They're also comfortable because they've been broken in already. And they're usually cheaper than new cleats, so you can save some money while still getting a great pair of shoes.
Another reason old soccer cleats are great is that they can be unique. You can find some cool vintage cleats that no one else has.
And if you're lucky, you might even be able to find a pair that belonged to a famous player. That would be a real collector's item!
So if you're looking for a new pair of soccer cleats, don't discount the old ones. They might be the perfect pair for you.
Read Next – Nike Vapor Football Cleats
How to take care of old soccer cleats
Old soccer cleats are still excellent, but they need a little TLC to stay that way. Here are some tips on how to take care of your old soccer cleats:
Clean them after each use. This will help remove any dirt, grime, or debris that can build up and cause wear and tear.
Store them in a cool, dry place. This will help prevent the material from drying out and cracking.
Inspect them regularly for any signs of wear and tear. If you see any damage, take measures to repair it or replace the cleat altogether.
Following these simple tips, you can keep your old soccer cleats in top condition for many years!
Read Next – How to take care of leather soccer cleats?
The best way to break in old soccer cleats
If you're looking for a way to break in your old soccer cleats, look no further than the blog section on Old Soccer Cleats Are Still Awesome.
Here you'll find tips and tricks to get the most out of your cleats, no matter how old they are.
From stretching them out to giving them a good cleaning, you'll surely get plenty of use out of your trusty old cleats.
Where to buy old soccer cleats
There are a few places where you can still buy old soccer cleats. One option is to shop at a sporting goods store specializing in soccer equipment.
Another option is to look for cleats online. You can also check out eBay or other online auction sites.
Finally, you could always try to find a used pair of cleats at a yard sale or flea market.
How Long Should soccer cleats last?
We all know that feeling when our favorite pair of shoes finally show their age. The once-bright colors have faded, the soles are beginning to come away from the uppers, and they're just not as comfortable as they used to be.
But just because your soccer cleats are starting to look a little worn doesn't mean they're ready for the trash – in fact, with a little TLC, your old soccer cleats can last for years.
So how long should soccer cleats last? It depends on a few factors, including how often you wear them, what kind of surface you play on, and how well you take care of them.
I am, generally speaking. However, you can expect most pairs of soccer cleats to last between 6 and 12 months with proper care.
Want to make your old soccer cleats last even longer? Here are a few tips:
Clean them after every use. This will help remove dirt and grime that can break down the materials over time.
Store them in a cool, dry place when you're not wearing them. Avoid exposing them to extreme heat or cold, as this can damage the materials.
Use a shoe tree or insert to help maintain their shape when they're not being worn. This will help prevent creasing and premature wear.
Be mindful of how you put them on and take them off. Avoid yanking on the cleats, as this can damage the uppers.
Inspect your cleats before each use, and replace them if they show signs of excessive wear. Worn-out cleats can be dangerous, so it's important to err on the side of caution.
By following these simple tips, you can extend the life of your soccer cleats and get the most out of your investment.
What is the best soccer cleat of all time?
There are a lot of great soccer cleats out there, but some stand out more than others. A few come to mind when it comes to the best soccer cleat of all time.
The Adidas Predator, for example, is a classic that is still popular today. Another great option is the Nike Mercurial, a classic that has stood the test of time.
There are also newer options like the Puma evoPOWER and the Nike Magista that are worth considering.
Read Next – How to take care of leather soccer cleats?
What were old soccer cleats made of?
Old soccer cleats were made of natural materials like leather or canvas. However, most cleats are made of synthetic materials like polyurethane or PVC.
While these materials are more durable and easier to clean, they don't have the same breathability as natural materials.
This can be a problem for some players, especially in hot weather.
Do soccer players wear new cleats every game?
No, soccer players do not wear new cleats every game. Many professional players wear the same pair of cleats for an entire season.
They might only get new cleats if their old ones break or if they get a new sponsorship deal that requires them to wear a different brand of the cleat.
So, if you're looking to save money, don't feel you have to buy your child a new pair of cleats for every game.
A good pair of well-cared-for cleats will last multiple seasons.
Conclusion
There you have it! Three reasons why old soccer cleats are still awesome.
If you're looking for a great pair of cleats that won't break the bank, don't overlook the used market.
You can find incredible deals on high-quality cleats that will help you take your game to the next level.
Thanks for reading, and we hope you found this article helpful.
Most extensive Football Boots/Soccer Cleats Collection in the World
Read Next – White soccer cleats you should look at!