Nowadays, there are plenty of soccer cleats you can choose from.
In today's world, brands and ads convince us to buy new & upcoming soccer cleats.
In their opinion, old soccer cleats are something that we should throw away and not use anymore. Well, I think differently about old soccer cleats.
Today I want to talk about some good old soccer cleats, why they are good and what I think about new soccer cleats.
Good old soccer cleats
Here I listed some perfect soccer cleats.
They have been used in the past, and they will be used in the future.
Old or new, what to choose?
What are better new or old soccer cleats? Well, I think the new & upcoming soccer cleats have a different design and are made of some new materials.
Nowadays, some of the soccer cleats are designed & named, and made just for individual famous soccer players.
There are players like Messi and Ronaldo. The new cleats are also more costly, so you will have to dig deep into your pocket if you want to get the best new upcoming cleats.
It is different from soccer cleats. I think some of the soccer cleats may not have the latest design, but they are still great and, most importantly comfort and quality.
You can get old soccer cleats for an affordable price.
By getting them, you will have some high-quality cleats which you could use for a longer time.
Looking for cheap old soccer cleats? Well, here is another good thing.
I have written before that brands, ads, television, etc., convince as to buy new soccer cleats, and because of that, there are many times old soccer cleats on sale.
That is very good because you can get a top soccer cleat at a low price.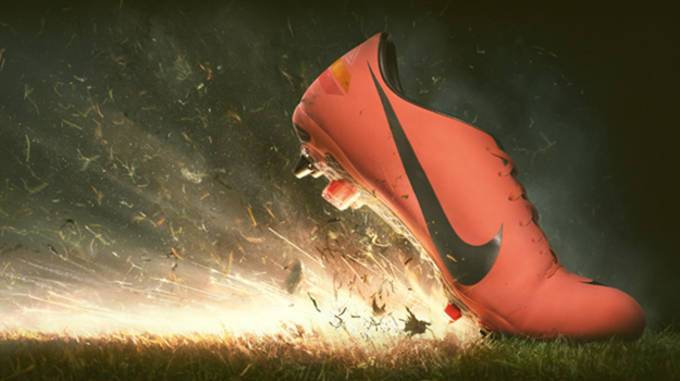 Read Next – Best soccer cleats in the world that won't disappoint you!
What is the top old soccer cleats pair?
There is for sure one cleat that has been sold and reviewed so many times, so I have to mention this pair of cleats in this article.
These soccer cleats have been reviewed so many times by different people, and a lot of them say they are good.
I also looked on Amazon, the biggest online store, and I have found a great rating, which you can also check below.
Read Next – Adidas Men's Predator 19.3 Turf Soccer cleats
Old vs. new soccer cleats – The biggest difference?
What is the biggest difference between the soccer cleats and the new ones? Well, I think the biggest difference is the materials which these cleats are made of.
Old soccer cleats are mostly made of leather (you can also check for kangaroo leather soccer cleats).
On the other hand, new pairs are made of synthetic, rubber, plastic, carbon, and leather.
They are made of leather, so I kindly recommend these cleats to people with wide feet. Leather cleats stretch well, so after time they adjust to your feet.
Another interesting thing that I have also discovered at old soccer cleats is that there are quite a few white soccer cleats and black soccer cleats.
That is very interesting, so I wondered why they didn't more create other colors of cleats, like yellow cleats, pink cleats, purple cleats, green cleats, etc.
I hope this article was helpful to you and you have found some useful and interesting things.
If you are thinking of getting your old soccer cleats and because they are made of leather, I suggest you take a look at how to care for leather soccer cleats.
Biggest Football Boots/Soccer Cleats Collection in the World
Read Next – White soccer cleats you should look at!
adidas Men's Predator 19.3 Firm Ground Soccer Shoe, Black/Black/Gold Metallic, 10 M US
out of stock
as of June 29, 2022 7:07 am