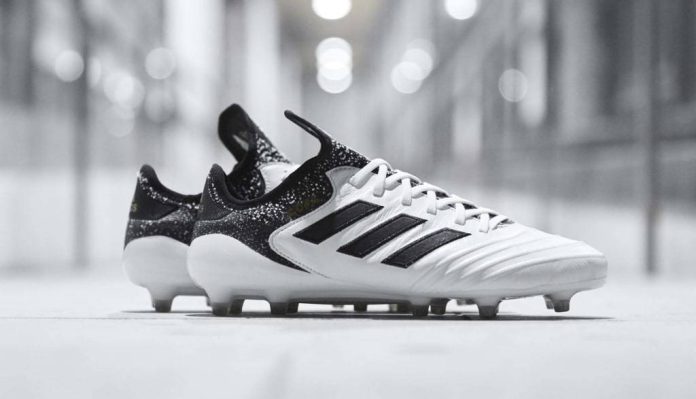 We people are different and because of that, every person has its own view & taste on something. There is no different when we are talking about soccer cleats. Somebody likes that colour and design, someone else likes something different. In this article, I want to talk about white soccer cleats. Yes, this article is for everybody who loves white colour and consequently white soccer cleats.
You will find some great white soccer cleats below. I will also point out some interesting info about different colours of soccer cleats and what I think white cleats represent.
great white cleats
Last updated on January 9, 2020 6:32 am
Nowadays you can find different models and designs of white soccer cleats in different shops, online or local, but here I wanted to give you some of the top-rated white soccer cleats. Take a look below which is this and click on them if you want more info.
What white soccer cleats represent?
I think different colours are connected with how people behave and what type of person they are. I think that people who like white colour want to be always clean, want to look beautiful and they want to be admired by others. Because of that, I think players who want to have white cleats are kind of elegant players, who play soccer carefully and nicely, they are not robust. This may also be connected with different types of soccer players.
Interesting things about cleats colours!
I was searching for soccer cleats and I find some interesting facts that people are searching for and are interested in. I have never thought that people actually search for different kinds of cleats colours. They are most searching for white soccer cleats which I'm today talking about, black soccer cleats, purple soccer cleats, gold soccer cleats, red soccer cleats, green soccer cleats, yellow soccer cleats, colourful soccer cleats.
To be true, I was a little bit surprised, because when I'm buying or looking for cleats I never search for a different colour of cleats. I don't say that this is wrong, but is a little bit strange to me because I'm not used to it. Here we come again to the fact that we are different from each other and we have different views and tastes.
What I still think is a good thing?
You may love the white colours a lot and because of it you want just white soccer cleats, ok that is fine, but I think it is most important to look at cleats quality. I'm the type of person that more focus on the quality and comfort of a cleat than colour and design. I think the best way for you if you love white cleats is to take a look at white cleats, choose your favourite 5 or 10 of them and test them. Try every pair of your favourite 5 – 10 cleats. After you tried all decided in which are you most comfortable.
This is one pair of high-quality white soccer cleats.
I think this is the best way to choose white soccer cleats. If you are having a problem with cleats and don't really how to choose them than take a look at the best soccer cleats. You should also take a look at what to look when buying new cleats.
Last updated on January 9, 2020 6:32 am