The Nike Lacrosse Turf Shoes Vapor Pro 3 the real speed shoes, the TPU skin, and the fabric upper provides you with light feels for rapid acceleration and propulsion as it feels like a 2nd skin.
Features Nike Lacrosse Turf Shoes Vapor Pro
This woven material also gives your feet sufficient air circulation.
Design
The Nike Lacrosse Turf Shoes Vapor Pro 3 shoes are low cut design, ideal for those who do not need ankle support.
This design makes the very light and durable since the stuff used is synthetic textiles. The color range looks fine at first glance.
Stability and Traction
These Lacrosse Turf Shoes with a 14 cleat arrangement on the molded TPU specially made to bite the field and provide speed players the traction and grip they want to perform.
The shoes are efficient in muddy and dry fields.
The TPU plates are flexible and lightweight, and it conforms to your feet' anatomy for that smooth feel.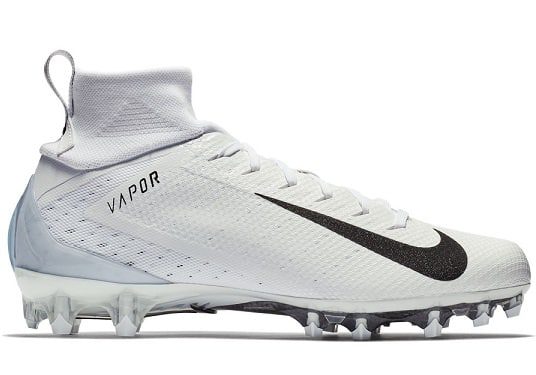 Comfort
Nike Company the term lacing up with locking down, most of the brand's cleats come with Flywire lockdown feature, which locks down your feet supreme mobility.
The ankle collar is designed for woven textile stuff that improves breathability and also gives that sock-like custom fit, fitting shoes enhance your general performance and confidence when playing.
Pros
The 14 studs' layout improves stability and traction.
Mesh and woven textile upper provides your feet breathability.
The ankle collar provides your feet a sock-like fit.
They're light and feel almost like a 2nd skin.
You can select from a range of colors.
Cons
This low-cut shape is not best for those with ankle issues.
Final words Nike Lacrosse Turf Shoes

The low cut form and custom fit provide you a feeling of rapid propulsion, making these shoes best for players who like agility and speed.
Nike Vapor Speed Turf Shoes
Last updated on September 12, 2021 11:50 pm