Are you a soccer player who love and search for kangaroo leather soccer cleats? Well, that is great because today I will show you my choice of 5 best kangaroo leather soccer cleats. In this article, I will also discuss why these types of cleats are suitable and why not, now let's take a look and find the best pair.
My Top Kangaroo Leather Soccer Cleats
Wondering how I have chosen this them? Firstly, during my career, I have tried many cleats, including leather cleats. I liked some of the models, others not, so I included my thoughts, and I think they are some of the best soccer cleats.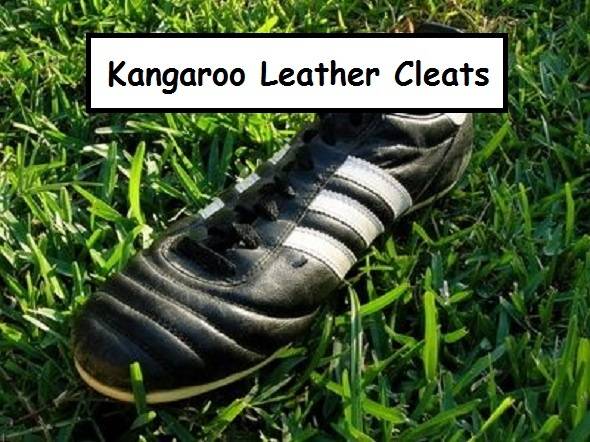 I think that the most recognizable is the Adidas Copa Mundial soccer cleats. I have to say that I have also played with them and I can say they are great & soft. To be true, now I don't look or search just for leather cleats, I choose the pair of cleats that fit me best. I do this by doing different things, check what to look when buying new cleats.
Secondly, there are many sites and forums out where people talk and recommend different types of cleats. One of them is for sure Amazon.com, where people left reviews. It is a good way to check what people think about different models of cleats.
Why Kangaroo Leather?
The Positive Side
The main thing why Leather cleats are great because people feel comfortable in them. Slowly, slowly, you think that your cleats are part of your feet. Leather cleats stretch and then adjust to your feet.
Another great tip for Kangaroo Leather models of cleats is that your feet will be more protected
You will feel like they are part of your feet, so you will consequently have better ball control
There are I think 100% best type of cleats for people who have wide feet because they can stretch well.
The Negative Side
The Negative thing about Kangaroo leather soccer cleats is that they are very absorbent. They can absorb a lot of water and then they are heavier and is hard to play with them
The next thing that is not good is that they can sometimes stretch too much
What to do?
Many people are asking now, should I have them, how can I solve the problem. I think kangaroo leather soccer cleats are perfect to have and play with them, because you will have a beautiful touch and ball control, but to avoid their absorbency, just don't play with them when it is raining, or the pitch is wet. I have also written a post on how to care for leather soccer cleats that might help you. Caring for leather cleats is a little bit different than for other cleats.
If you are playing soccer more seriously (playing in a club, league…), you should have more types of cleats. You can check the article where I wrote about what cleats every player should have. Then if you buy new cleats, you may also be interested in what to do when you bought new cleats and tips, so your cleats will last longer.
The best soccer balls are meant to be durable or to perform well or both — depending on the type of use you intend to give them.
Last updated on March 28, 2020 9:51 pm