You have probably faced the problem as me, what to look for, and how to choose new soccer cleats.
There are so many of them, and you don't know what to look for and which to buy.
Do you have your favorite brand, do you want to have ones like your favorite player, or do you want to have cleats like your friend?
There are many reasons and ways different people choose their cleats because of different reasons.
Today I want to tell you how I think is the best way to choose them and what to look in steps. Find more below!
Comfort is the key!
I think the most important thing when buying new cleats is that they are comfortable. If they are comfortable, you can feel better in them and consequently play better.
Quality and the grip
Another crucial thing that you have to take a look at is quality. Search for ones that have good materials and won't be torn apart in a short period of time.
Here you have also to take an eye on the grip. When you try them, I suggest you borrow a ball and make a few passes, and you juggle a bit. You will see if you like them.
Oh my God, what about the price?
Prices are frequently connected with quality and comfort. The prices on that type of cleats are usually higher than others, but I think that is worth it.
However, you can still sometimes find great cheap soccer cleats, which are probably not the latest model for a reasonable price.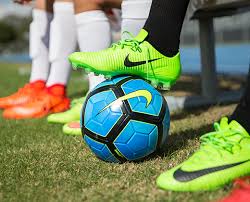 Do you have your favorite brand?
Do you have one brand that you like most? Well, I always choose Adidas cleats because they fit great on my wide feet.
What is your favorite brand? Do you maybe like Nike or Puma cleats?
Shining star, the latest model, and external appearance?
Which is your favorite soccer player?
After all that I mentioned above, now comes the appearance, the latest model cleats, and cleats of your favorite player.
My suggestion!
Last updated on October 6, 2021 12:54 pm
I really once again suggest that you first look at the comfort and quality of your cleats and then about other things.
Following these steps, you will find the best cleats you will love and use for a longer time.