There are many women and men on this world that play soccer. To play it we need different equipment. To buy all this we need to spend quite much, but we really need to spend so much? This is the main reason, why I today decided to write this article about cheap soccer cleats.
There are many soccer cleats different brands like Adidas, Puma and Nike which are expensive, most times they are good, but you can for sure find great cheap soccer cleats. Do you need cleats for strikers, cleats for defenders or do you have wide feet and you need cleats for wide feet? In this article, I will give you some tips on how & where to get cheap soccer cleats. You can also take a look at good women cheap soccer cleats.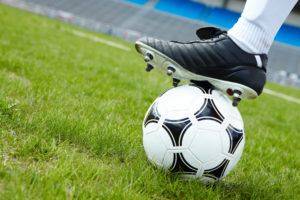 Some good cleats here!
Last updated on September 5, 2020 1:21 am
Finding low-cost cleats?
We all want to find cheap soccer cleats, but where to find them? If you are buying local, you can more times do window shopping at the shop where there are selling cleats. Another way is to ask the vendor when they will have sales.
An extra tip here is that you get friendly with the vendor and he might give you a discount. This is how sometimes get a good discount when I go to the vendor that sells soccer cleats.
Buying at local stores is good, but I think is time-consuming and you might also spend money on fuel if the shop is not near your home, so I more recommend and like buying online. When you are searching online at a shop for your cleats, you are free and you can compare, analyze & choose from different options.
There is also great because you might somewhere see comments and reviews about specific cleats, so this might give you an extra explanation of what the cleats are like.
What is important?
When you are choosing cheap soccer cleats, you have to choose ones that are quality, so they will last for a longer time and you will show amazing performance on the pitch. When you are a local store this is harder, but you can still ask the vendor, what he thinks and recommends you.
Just tell him what type of cleats you need and he might help you. When you are buying online there are more opportunities to check cleats quality. You can do this by searching on forums, but I know one great tip that I will tell you.
You should take a look at reviews and comments on the store if there they are available. You will find super info about the cleats. Another great indicator is how many times a different pair of cheap soccer cleats was bought. More times it was, there is a big possibility that is quality and because of this people love it.
Where to get cheap soccer cleats?
I recommend you to choose them from verified online stores like Amazon.com, Soccer.com, ToDofut.com & SoccerBox.com
I'm sure you will find there cheap soccer cleats which you will like them.
Above the table, I have also chosen my favourite pairs of cheap soccer cleats, that I look at them, maybe you like them. Hope this article was helpful and you found much different information, so you will share it also to others through social media.