According to the title, I want today to present the best soccer cleats for under 50$.
Finding the right soccer cleats is necessary to show the best you can and feel comfortable playing, even with a low budget.
This is the main reason I wrote this article to help you choose the five best soccer cleats for under 50$.
Below you will also find my experience with different prices, how I have chosen them, and my recommendation.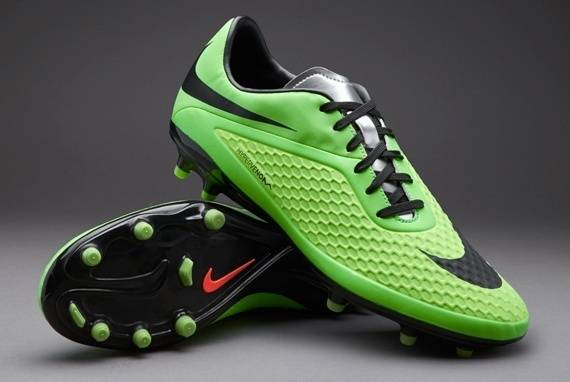 Five best soccer cleats under 50$
Soccer is a game that requires precision, agility, and speed. And to achieve all of these things on the field, you need the right equipment – starting with your cleats.
But finding high-quality soccer cleats that fit within your budget can be a challenge.
That's why we've compiled this list of the best soccer cleats under $50! From Nike Mercurial Vapor XII to Under Armour Magnetico Select, we've got something for everyone.
So whether you're a beginner or an experienced player looking for an affordable option, keep reading to find your perfect pair of soccer cleats without breaking the bank!
Is the price important?
In most cases, I have to say that when I bought cleats at different prices, I saw a change.
The more expensive ones were better and lasted longer, but sometimes I found a golden nugget when I bought a cheap pair of cleats.
They were great, comfortable, and did last longer. It is tough to find them, but you can.
Read NEXT – Which are the best soccer cleats for wide feet that will help you?
How did I choose them?
To be accurate, I didn't buy all the cleats mentioned above because I do not have that much money to spend on them.
What I did was research. I researched soccer-related sites, including stores where people left ratings and reviews.
I watched for cleats with a price under 50$ and good ratings and reviews there.
After that, I merged all the results and made a list of the five best soccer cleats under 50$, which you can see above!
Read Next – Best Soccer Cleats for Strikers to Score More Goals
What do I recommend?
Firstly I hope you like the five best soccer cleats that are mentioned. I think these are top from the cleats that are below 50$.
One thing is clear I want to say here, if you can afford better ones, then afford them and don't look at the best soccer cleats under 50$, because you will have a better experience with them.
Read Next – Best Soccer Cleats For Narrow Feet 2022 Buying Guide
Do you love playing soccer but need to buy new soccer cleats?
If so, you probably groan over how expensive soccer cleats can be.
You shouldn't have to dish out up to $300 for a new pair of soccer cleats because they look nicer, feel more sociable, are more comfortable and durable, and make you a better football player.
Luckily for you, tons of soccer cleats come with all these great and essential qualities but are even better because they are much more reasonably priced and under the $100 mark.
Read Next – The 8 Best Soccer Cleats
Nike Mercurial Vapor XII
The Nike Mercurial Vapor XII is a game-changer for those who prefer a sleek, lightweight soccer cleat. The shoe's design mimics the feeling of playing barefoot, providing players maximum control over their movements on the field.
One standout feature of these cleats is its Flyknit upper, which offers breathability and support without weighing you down. Additionally, its All Conditions Control (ACC) technology ensures optimal ball control in any weather condition.
The soleplate features ultra-thin studs arranged in a chevron pattern, enhancing acceleration and agility on firm ground surfaces. This allows you to make quick turns and sudden stops with ease.
Another notable aspect of this shoe is its minimalist design; no unnecessary frills or flashy colors here! Instead, it focuses solely on performance, making it an excellent choice for serious soccer players looking for a bang for their buck.
The Nike Mercurial Vapor XII may be one of the best options if you're after a high-performance soccer cleat at an affordable price.
Adidas Predator 18+
Adidas Predator 18+ is a revolutionary soccer cleat with superior ball control and an excellent fit.
The shoe features a sock-like construction with a flexible knit collar that provides a snug, comfortable fit for the player's feet. This design ensures optimal support and stability during quick lateral movements.
The upper of the Adidas Predator 18+ is made from Primeknit material, enhancing breathability while providing an excellent feel on the ball. The shoe comes equipped with Controlskin technology, enabling players to control the ball exceptionally even in adverse weather conditions.
Additionally, Adidas has incorporated its Boost technology in the midsole section of this soccer cleat. This feature offers maximum energy return and unparalleled comfort as it cushions every stride players take on the field.
Adidas Predator 18+ features Hybrid stud tips that allow for better traction and agility when changing directions quickly or sprinting ahead at full speed. This soccer cleat is perfect for players who prioritize agility and ball control on the pitch.
Last updated on May 29, 2023 8:25 pm
Puma ONE 5
The Puma ONE 5 is a top pick for soccer enthusiasts looking for an affordable but high-quality cleat. This model boasts impressive features that make it stand out from its competitors.
Firstly, the Puma ONE 5 has a lightweight design that allows players to move quickly and effortlessly on the field. It also offers excellent traction and grip, making it easier to change direction without losing balance.
One of the most notable aspects of this cleat is its comfortable fit. The upper material provides a snug yet flexible feel which conforms to your foot shape over time, ensuring maximum comfort during prolonged use.
Moreover, the Puma ONE 5 has an anti-slip heel lining that ensures your foot stays in place while playing aggressively or suddenly stopping on slippery surfaces. Also included are foam inserts in critical areas of the shoe for improved cushioning and support during intense games.
If you're searching for a budget-friendly soccer cleat with incredible performance features, look no further than the Puma ONE 5!
New Balance Furon v5
The New Balance Furon v5 is one of the best soccer cleats under $50 that you can buy. It has a sleek design with vibrant colors make it stand out from the crowd. This cleat's upper material is made of synthetic leather, which provides durability and comfort to your feet.
One thing that sets these shoes apart from others in their price range is their lightweight feel. You won't notice them on your feet while playing, allowing for better speed and agility. Plus, its striking design will give you confidence on the field.
The New Balance Furon v5 also features a textured soleplate that helps improve traction on firm ground surfaces, allowing quick cuts and turns without slipping or losing balance. The low-profile tongue and padded collar support your ankles, preventing injury during intense games.
If you're looking for an affordable yet high-quality soccer cleat option, then the New Balance Furon v5 is worth considering. With its impressive features, such as a lightweight feel and durable material at an affordable price point – what's not to love?
Under Armour Magnetico Select
The Under Armour Magnetico Select is an excellent option for affordable soccer cleats that perform excellently on the field. The shoe's upper part is made from synthetic leather, providing comfort and durability.
One unique feature of these cleats is the ClutchFit technology used in their construction, which helps to lock your foot in place while playing. This allows for better ball control and maneuverability on the field.
The soleplate of the Magnetico Select has strategically placed studs to ensure maximum traction on any surface you play on. Whether playing on natural grass or turf, this shoe will give you the grip you need to perform at your best.
In addition, these shoes are designed with an anti-microbial treatment to prevent odor buildup inside them after prolonged use. So not only do they look good and perform well, but they'll stay fresh too!
If you're looking for a solid pair of soccer cleats that won't break your budget – Under Armour's Magnetico Select may be just what you're looking for!
Conclusion
After reviewing some of the best soccer cleats under $50, we can conclude that many options are available for those who want to play soccer without breaking the bank.
It's important to note that while these cleats may not have all the high-end features of more expensive models, they still provide excellent performance and durability.
The Nike Mercurial Vapor XII is an excellent option for players who value speed and agility on the field.
The Adidas Predator 18+ offers superior ball control and accuracy, making it ideal for attacking players. Meanwhile, the Puma ONE 5 provides a comfortable fit with its soft leather upper.
New Balance Furon v5 and Under Armour Magnetico Select will suit those looking for versatility and stability on different terrains. They offer exceptional grip and traction no matter what surface you're playing on.
When choosing your next pair of soccer cleats under $50, consider your playing style and comfortability since you'll be wearing these shoes regularly.
With so many excellent affordable options, you're sure to find something that perfectly meets your needs!
DREAM PAIRS 160859 Men's Sport Flexible Athletic Lace Up Light Weight Outdoor Cleats Football Soccer Shoes Neongreen Black Size 9.5
as of May 29, 2023 8:25 pm
V-Do Breatheable Soccer Shoes Cleats for Men/Ladies Unisex Football Boots Youth Boys/Gils Trainers Black, 6.5 UK
as of May 29, 2023 8:25 pm
BOLOG Football Boots Men's High Top Spikes Soccer Training Shoes Kids Soccer Boots Cleats Profession Athletics Teenager Outdoor Soccer Shoes Unisex Orange
as of May 29, 2023 8:25 pm
adidas Unisex Goletto VIII Firm Ground Soccer Shoe, Core Black/White/Red, 10 US Men
15 new from $39.97
1 used from $40.01
Free shipping
as of May 29, 2023 8:25 pm
adidas Goletto VII Firm Ground Cleats Football Shoe, core Black/Shock Pink/Shock Pink, 11 US Unisex Little Kid
3 new from $24.99
1 used from $19.37

as of May 29, 2023 8:25 pm
DREAM PAIRS 160859 Men's Sport Flexible Athletic Lace Up Light Weight Outdoor Cleats Football Soccer Shoes Black DK.Grey Size 9
as of May 29, 2023 8:25 pm
YEFDG Men's Soccer Boots Football Shoes Cleats Spike Shoes Sneaker Comfortable Adults Athletic OutdoorIndoorCompetitionTraining White, 10.5
as of May 29, 2023 8:25 pm
Joypak Mens Soccer Cleats Football Boots Spikes Shoes High-Top Unisex Outdoor/Indoor Training Athletic Sneaker Black
as of May 29, 2023 8:25 pm