Soccer is a sport that everybody plays; even toddlers are playing it.
They are practicing to become a great player or just for fun and be with friends one day.
Kids Soccer Cleats for Boys & Girls 
To play it, they also need toddler cleats, so today, I will discuss toddler soccer cleats.
People are asking and searching a lot for toddler soccer cleats sizes 7, 8, and 9. You will find out which are the best toddler soccer cleats.
You will also find out what you have to watch when choosing toddler soccer cleats and where you can buy them.
I have also mentioned what your toddler should be careful about and how you can help him.
In the end, I mentioned some great tips you might like.
Best Toddler Soccer Cleats
What you have to watch?
There are two things that I think are very important when you are choosing toddler soccer cleats.
Firstly, toddlers are growing fast, and like them, there are also growing their feet, so I recommend you choose the right pair of cleats for your toddler.
I would suggest that you pick a little bigger size of cleats that your toddler has, but you solve two things.
First, you pick the right size of toddler soccer cleats, and second, you save money because your toddler will wear cleats for a longer time.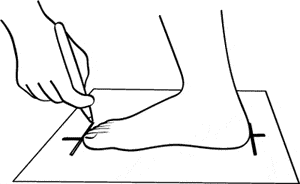 Another thing that you have to care about is the design of different soccer cleats.
First, you have to look at quality and comfort and then at design, but nowadays children look on TV, search on the internet and play & talk with friends.
All these things together may cause that your toddler doesn't want a specific pair of cleats that you would like to buy him.
I suggest you ask & talk with your toddler if he likes them before you buy them.
Do you want to buy a pair of toddler soccer cleats as a gift?
You can talk with him about cleats, soccer, and during the conversation, you ask him which pair of cleats she does or she like most. I bet they will tell you.
Be careful!
Hey, I was also a toddler, and I should follow some things, but I didn't always.
When toddlers are going to play soccer, the first and essential thing is that they warm up before playing it.
This is an essential thing and can prevent your toddler from a lot of injuries.
Another thing is they should always listen to their coach, so they improve and get better.
Lastly, they have to care for their things, including toddler soccer cleats.
I suggest they clean and take care of their cleats after every training and match, so they have it for a longer time.
Where can you buy it?
Are you wondering where you can get toddler soccer cleat in specific sizes?
How To Pick The Best Soccer Cleats For Toddlers 
If you are buying online, you have more choices. I recommend you buy it on Amazon.com if you are going to.
Do you know what to do?
You decided that you will buy new toddler soccer cleats, but you are not sure about all.
I suggest you take a look at how to choose the best soccer cleats.
There may help you post things to do with new cleats and post that your toddler soccer cleats will use for a longer time named tips your cleats will last longer.
Read Next – New Balance Rush V1 Lacrosse Shoe
DON'T BUY Soccer Cleats Indoor Soccer Shoes or Football Boots before watching this video
Read Next – Best Soccer Cleats in 2021 – You should know!
Vizari Unisex-Kid's Infinity FG, Pink/Black, 9.5 M US Toddler
as of June 28, 2022 6:05 pm
adidas Baby Goletto VI Firm Ground Football Shoe, Black/White/Scarlet, 10K M US Toddler
out of stock
as of June 28, 2022 6:05 pm
Vizari Unisex-Kid's Palomar FG-K, Blue/Black, 8 M US Toddler
out of stock
as of June 28, 2022 6:05 pm
Vizari Baby Striker FG-K, Black/Silver, 9 M US Toddler
4 new from $19.99
Free shipping
as of June 28, 2022 6:05 pm
Vizari Unisex-Kid's Frost-K, Blue/Purple, 9 M US Toddler
2 new from $23.99
Free shipping
as of June 28, 2022 6:05 pm
Vizari Unisex Stealth FG Black/White Size 9 Soccer Shoe, M US Little Kid
3 new from $23.99

as of June 28, 2022 6:05 pm
adidas Performance Kids' Goletto VI J Firm Ground Soccer Cleats, Black/White/Sgreen, 11 Medium US Little Kid
out of stock
as of June 28, 2022 6:05 pm
Joma Kids' Toledo JR MD 24 Soccer Shoes (7 Toddler, Neon Pink/Neon Yellow/Black)
out of stock
as of June 28, 2022 6:05 pm
adidas Unisex Nemeziz 19.4 Firm Ground Soccer Shoe, Active Silver Metallic/Solar Red, 5 M US Big Kid
as of June 28, 2022 6:05 pm
Vizari Unisex-Kid's Blossom FG-K, Pink/Blue, 9 M US Toddler
4 new from $20.99
Free shipping
as of June 28, 2022 6:05 pm
adidas Kids Unisex's Icon 4 MD Cleats Baseball Shoe, Black/Cloud White/Carbon, 1 M US Little Kid
out of stock
as of June 28, 2022 6:05 pm
T&B Toddler Turf Soccer Shoes Indoor Football Futsal Shoes Boys Girls Black/Blue C76516-Lan-26-9US
as of June 28, 2022 6:05 pm
adidas Performance Kids' Goletto VI J Firm Ground Soccer Cleats, Black/White/Shock Pink, 12 Medium US Little Kid
out of stock
as of June 28, 2022 6:05 pm