What is the best cleat to buy this year? With so many choices, it can be hard to narrow down exactly what you want.
More importantly, however, is to figure out what you need when buying a pair of soccer cleats.
Not all cleats are created equally.
The Best Soccer Cleats In 2022 – For Every Play Style
The type of cleat you need can be influenced by several factors, including position, size, strength, and age.
Materials used to make the cleat can also influence your decision and change how the cleats perform.
This article will help you separate the social media/hype factors away from the actual buying decision and help you determine which cleat is best for your purposes!
Read Next – Best Jordan Cleats Football For You in 2022
Best Overall: Nike Phantom 3 Club FG Soccer Cleats
A stand-out feature on these soccer cleats is that they have an embossed texture on the upper that helps with better ball handling as you run to the goal.
The studs on the bottom also dig into the ground for better traction during dashes, turns, and sharp cuts across the field.
Reviewers love their lightweight and supportive fit, along with a true-to-size feel.
These work for men, women, and kids.
Best for Kids: Dream Pairs Boys Girls Athletic Soccer Football Cleats
Kids love bright colors, and these come in more than 10 options—perfect for your little ones to pick their favorite.
Besides the good looks, these kicks also offer lots of support, thanks to a synthetic upper and a sock-like cloth around the ankle.
In addition to a snug fit, these soccer cleats offer a molded rubber outsole that offers a grip for your kids on the turf or the grass.
So whether they're playing in wet conditions or dry, they'll have a lesser chance of slipping as they speed across the field.
Best for Women: Adidas Originals Women's Nemeziz 18.4 Firm Ground Soccer Shoe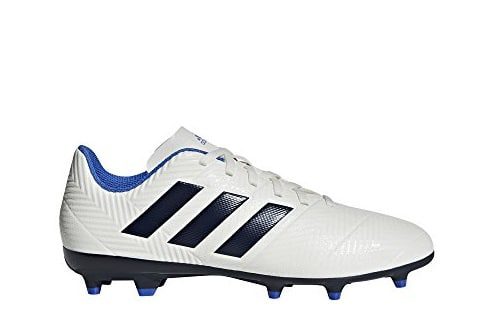 These shoes feel comfy right out of the box. You don't need to break them in or worry about stiffness.
The soft, supportive upper keeps your foot in place as you make quick turns and fast getaways down the turf.
Meanwhile, the studs on the bottom offer plenty of traction to keep you moving quickly without risking a major fall.
Best for Men: Adidas Performance Men's X 16.3 Fg Soccer Shoe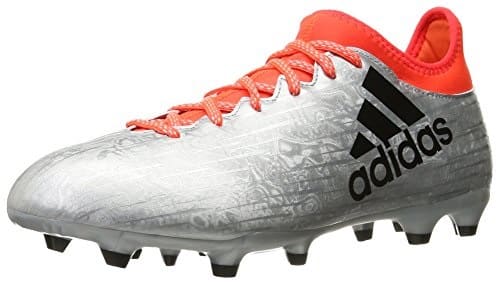 The compression on this Adidas Performance pair's upper actually molds to your feet, and there is no break-in time required.
That means it keeps the shoe in place, too, no matter how fast you're moving across the field or how many twists and turns you take to get to the goal.
The grip on the bottom also makes dashing from one goal to the next super easy.
Reviewers also praise just how long they last, despite getting a lot of action during game time.
Best for Soft Cushioning: NIKE Tiempo Rio Iv Fg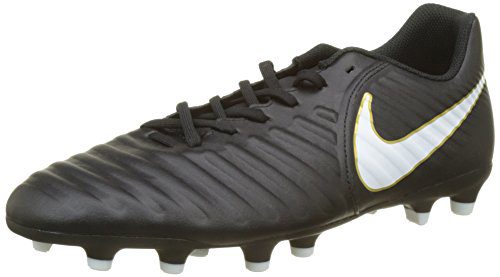 The best thing about this shoe might be the foam padding underfoot that promotes comfort and cushioning.
Meanwhile, the synthetic upper is also soft and malleable for quick movements and sprints. Nike also made sure the tongue doesn't shift around and irritate your skin, so it's fixed to the side.
With that, you ensure the material doesn't rub you the wrong way.
In addition to the comfort, you'll also feel confident in the shoe as you move side-to-side or front-to-back.
The outsole provides all the traction you need, too.
Best for Arch Support: Leader Show Women's Performance Soccer Shoe Outdoor Athletic Football Cleats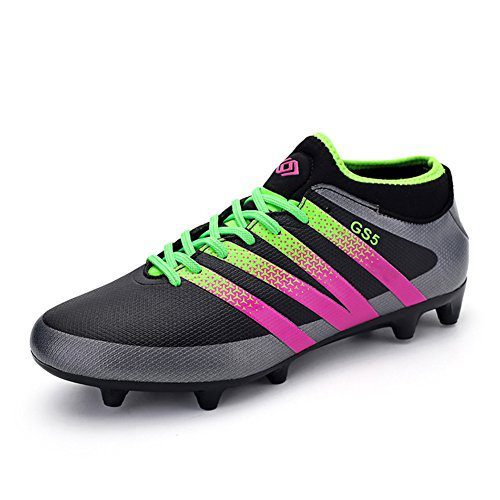 When you're running around for hours, you want to feel a little protection underneath you—especially in the arch of your foot.
These women's soccer cleats offer support underfoot, along with an extra snug sock-like upper to hug your ankle.
This construction makes for easy maneuvering and comfort.
The rubber outsole doesn't hold you back from any movements, thanks to its flexible yet durable finish.
You get both the comfort and grip of this shoe.
Best for Wide Feet: Puma Men's Evopower 1.3 FG Soccer Shoe
If most pairs of shoes you try on seem a little too snug, then these shoes might be your best bet.
Reviewers love that they don't squeeze the toes too tight and that even if you have a wider foot, you'll feel comfortable lacing these up.
Everything from the stretchy upper, flexible yet durable outsole, sticky bottom, and foamy lining makes for a comfortable feel that allows you to handle to soccer ball easily while sprinting around.
Read Next – Best Womens Soccer Cleats 2022
Top 5 BEST Soccer boots 2022