Soccer cleats are one little thing that we must have if we want to play soccer.
There are different sizes & brands of soccer cleats and their price can vary a lot.
You can get cleats for very low money, but there are also ones that cost a lot and today I'm going to show you which are the most expensive soccer cleats you can buy.
Most expensive soccer cleats right now!
Why they cost so much?
There are a few reasons why some cleats are so much costly than others.
I have to say that in the past you spent 100$ and received a good pair of cleats, but today the prices have really increased and are much more than 100$.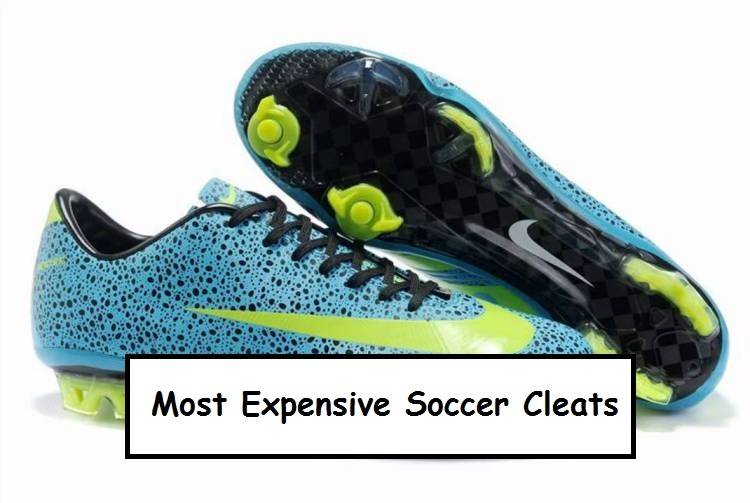 One reason that prices increased is surely that soccer has become more popular and more people are following it.
Because of that, there is also more marketing for soccer and consequently soccer cleats.
People want to have the latest and good things, so they have to pay the price.
The second thing that had an impact on most expensive soccer cleats is the technology and new materials.
There are coming new cleats with different materials, advances, corrections and in many different colors.
They have also started to build cleats depending on the different position (Goalkeeper, Midfielder, Striker, Defender)
The third thing that had a big impact on most expensive soccer cleats are celebrities.
Here I mean famous soccer players. People like to watch and play soccer every day more, so they are following the most popular & best soccer players.
While they are watching them they learn new things and see what they wear and consequently want to have their best soccer cleats.
The result of this is that marketing agencies which are employed in a big brand who produce soccer cleats (like Adidas, Nike, Puma) make a contract with these popular players.
Then they are promoting new cleats with them and this is how you see great soccer players on TV. This sure raises the price of cleats right?
Who wouldn't like to have cleats of his or her best soccer player even if they are the most expensive soccer cleats?
Some of the Players that impact on cleats
Now Here I will tell you, three players, that have contracts with one of the big brands, so they wear their cleats while they are playing.
The brands made a step even further. Now they have also named some of their cleats by these popular players.
Cristiano Ronaldo

Lionel Messi

Neymar
There are also other famous soccer players who are wearing those most expensive soccer cleats, but I haven't mentioned them here.
Which Brand is doing better?
Of course, there are different brands which produce soccer cleats and between them, there is a big competition.
I think there are the 3 leading brands that are producing soccer cleats and this is Adidas, Nike, and Puma.
These three brands put a lot on marketing and they get also a lot in return I think.
What do you think? Do you want to have the most expensive soccer cleats?
Which brand do you like most? I prefer Adidas because I feel most comfortable in them.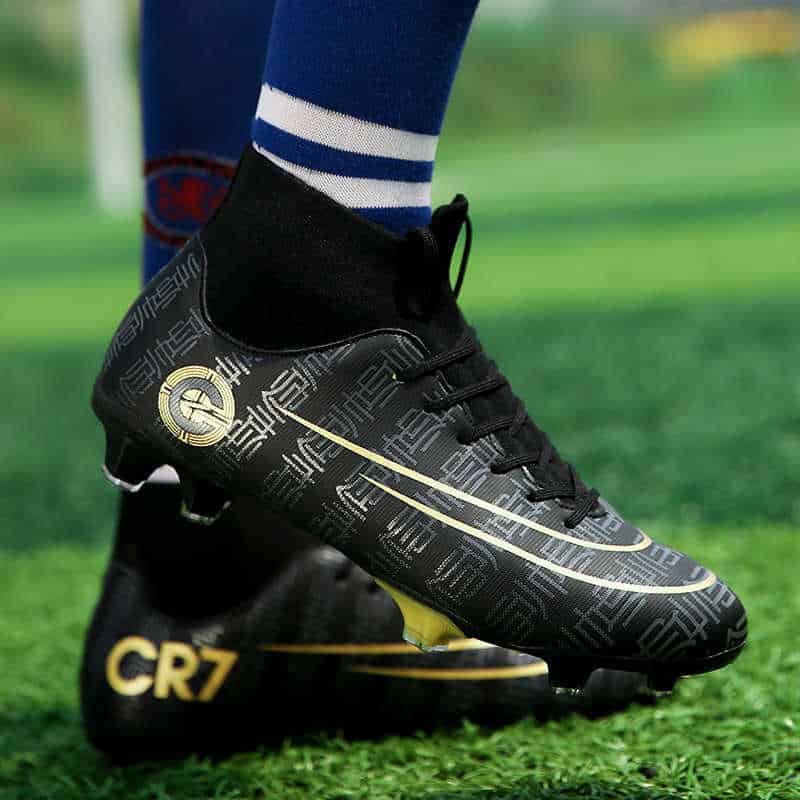 Anyway, I think those most expensive soccer cleats are for sure high quality and you can play & feel good in them.
Last updated on October 18, 2020 3:35 pm